A week at Glacier National Park was the idea to kick off our summer with the family. Here's a quick rundown of how we enjoyed a week unplugged.
Day 1: Flew from Oakland to Kalispell, MT
Rented the trusty Dodge Minivan (yeah, the one with the remote doors and start!) We found an amazing AirBnb, a newly built custom home with fantastic views.
Day 2: Hike to St. Mary's Falls (East Glacier)
Our house was west of the Glacier Park, and the road through the middle was still closed, so we had a 2 hr drive to get over to the east side. We stopped off as we entered the east side of the park at Glacier Park Lodge, a beautiful log-style structure.
The hike starts at Two Medicine Lake, where there is a fully supplied cafe/store to stock up on everything from hot chocolate to fishing gear.
We took the 2 mile hike to the falls and the grandmas needed to turn back, but the hike did continue that many hikers took. I'm going to assume it was somewhere exciting!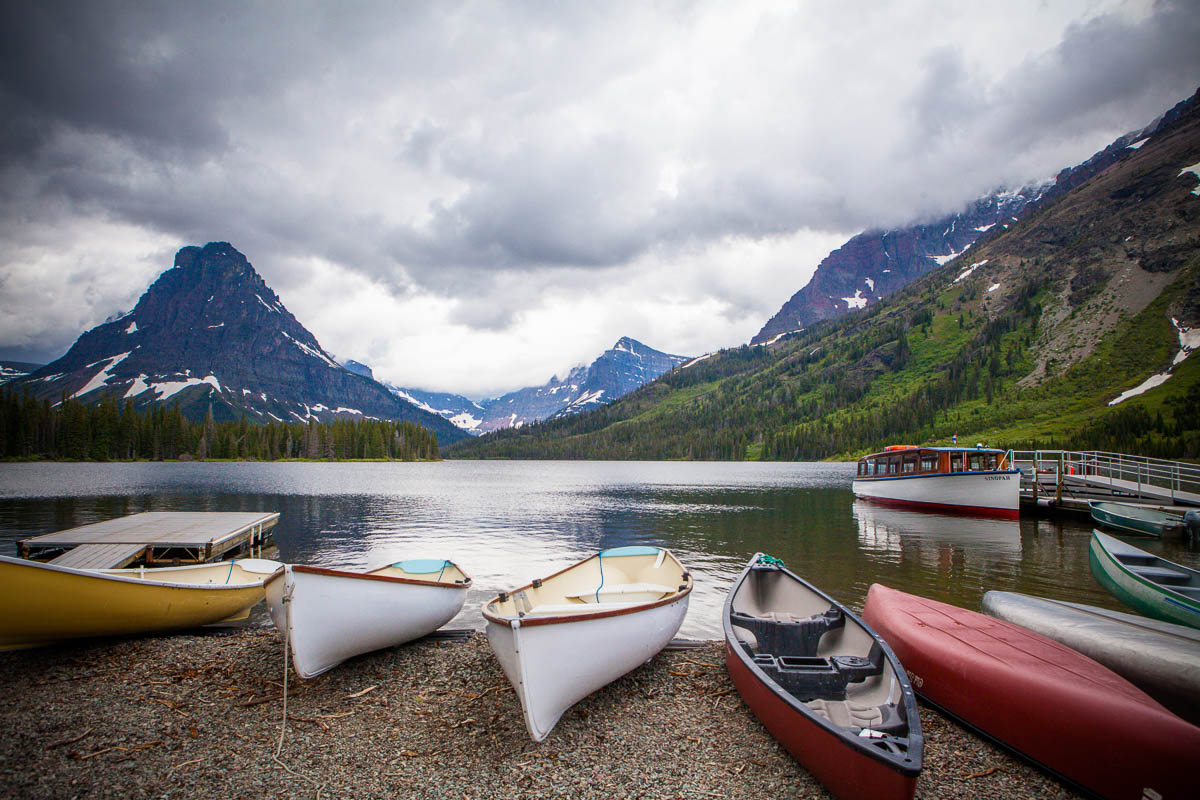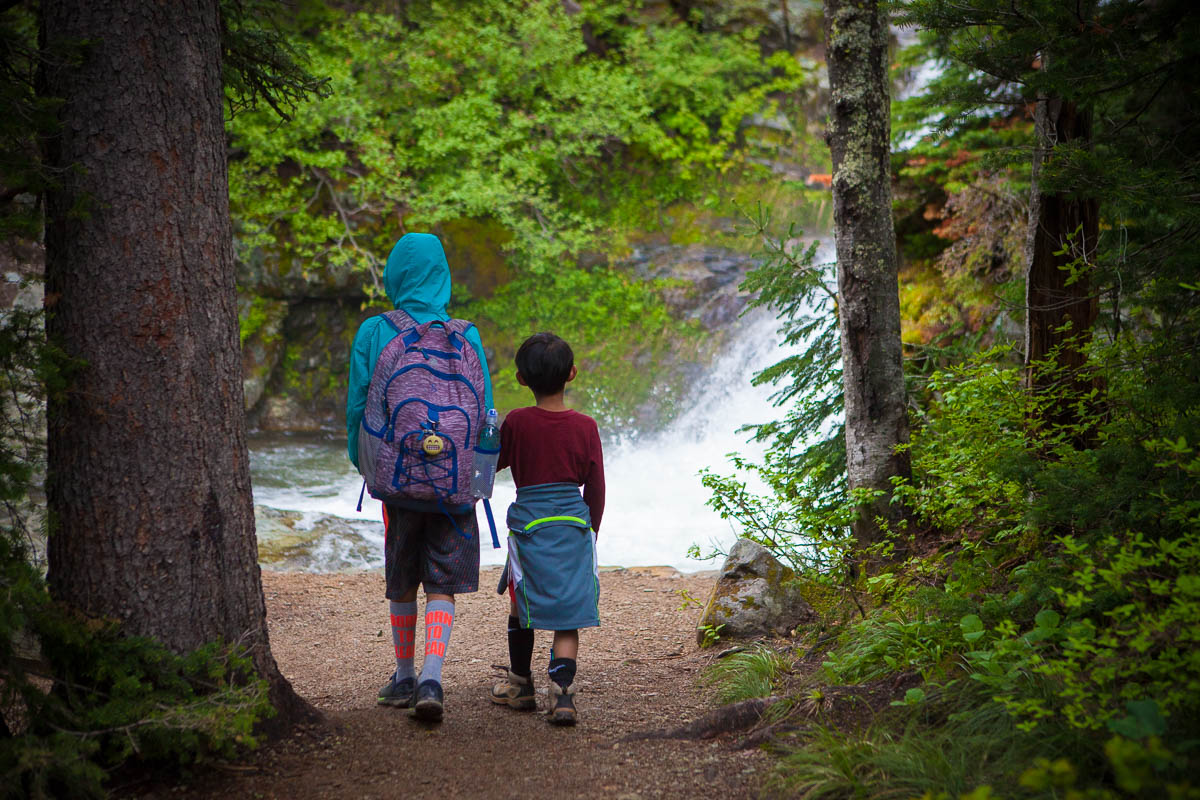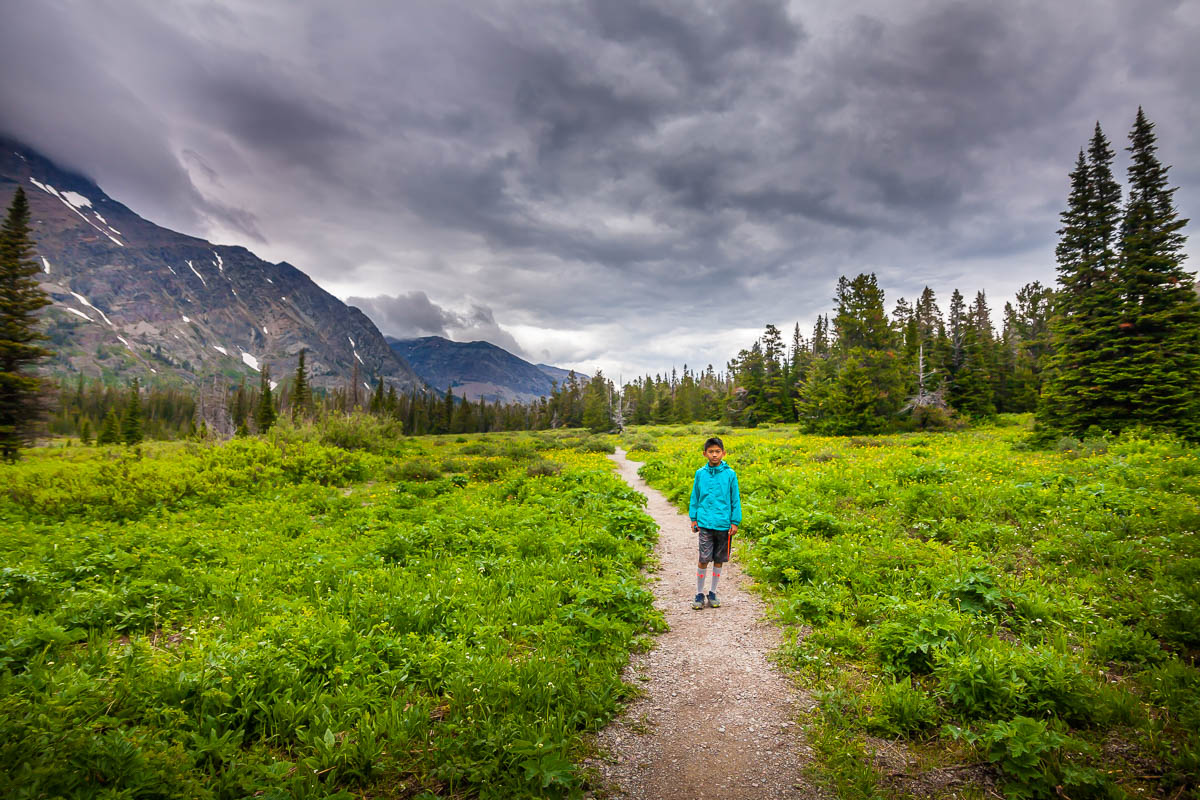 Trout caught at Two Medicine Lake shoreline fishing on a plastic worm bottom-bounced.
Day 3: Chartered Lake Fishing in Flathead Lake
I found Norm at Flathead Lake Fishing Charters, who was the sweetest dude. The weather wasn't great, but he greeted us warmly with pastries and coffee at 9am. We didn't catch anything, but he offered a discount if we booked him in the future, which I definitely would. He has mentored other popular guides on the lake.
A local antique shop near Flathead Lake
After lunch we explored the nearby town, Big Fork, to stroll the farmer's market and do some light shopping.
Day 4: Fishing at Lake MacDonald & Exploring
We started from the west side of Lake MacDonald (amazing) at Fish Creek Campground, which seemed like a pretty cool spot (would totally camp there). We fished there and saw a lots of folks kayaking from Apgar Village, another larger commercialized campground. There are restaurants, supply shops, a ranger station where we stayed for a talk about the Pika, a relative of the rabbit, who has been affected by climate change, but the rangers aren't allowed to mention it on record - CRAZY - UGH!!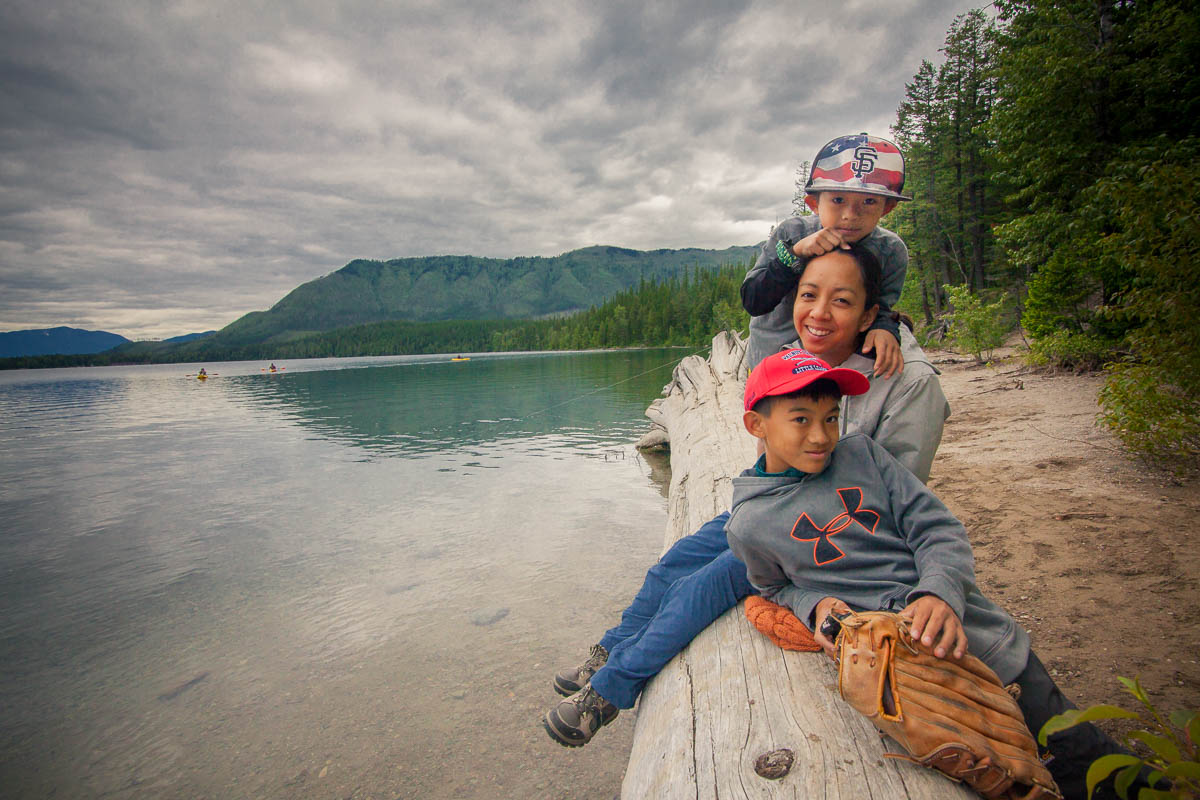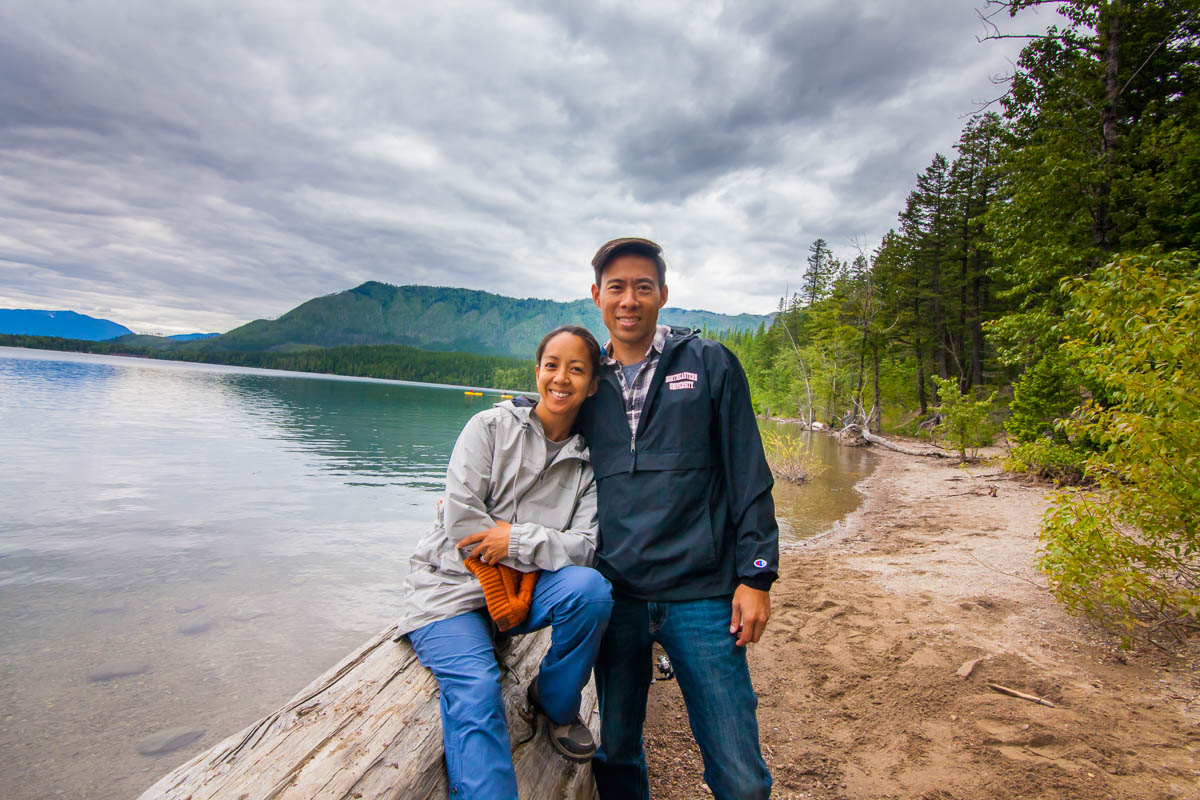 Scooting up the road, we hit up the Lake MacDonald Lodge, which was a pretty big spot - hotel, restaurant, supply store. I'd hunker down here in as a lodging option in the future.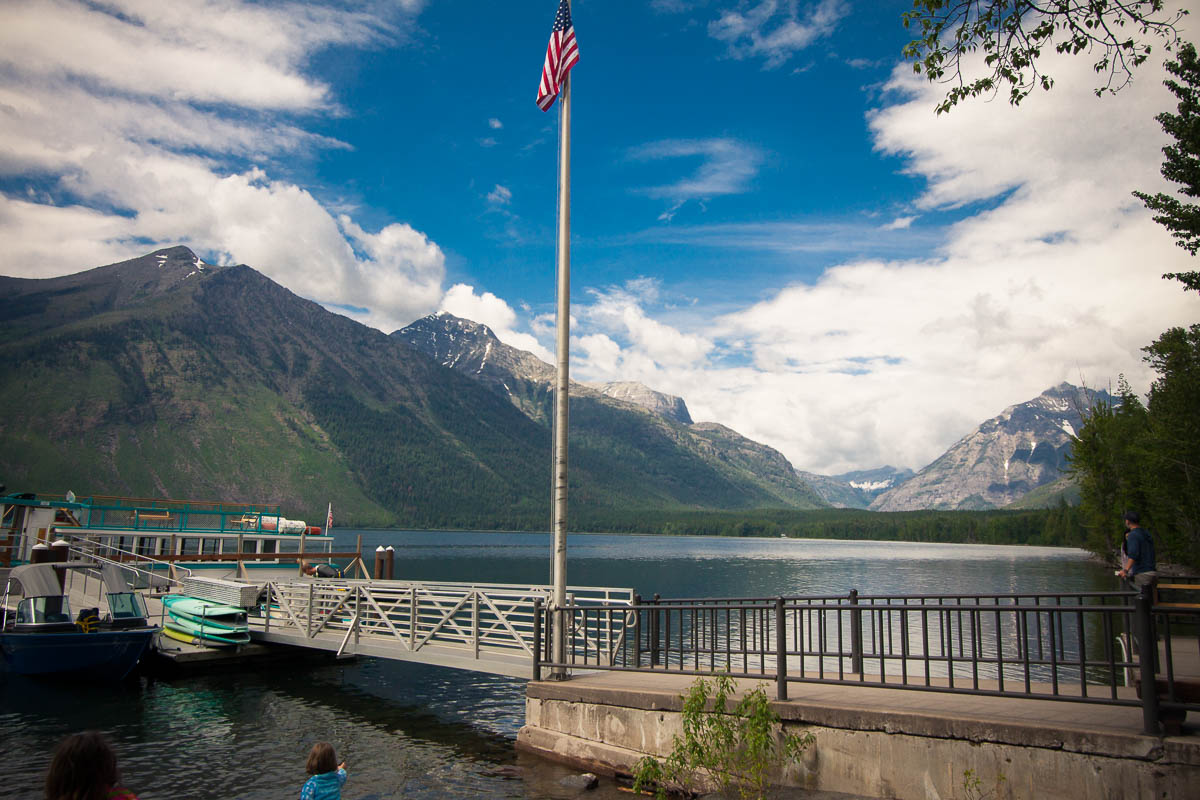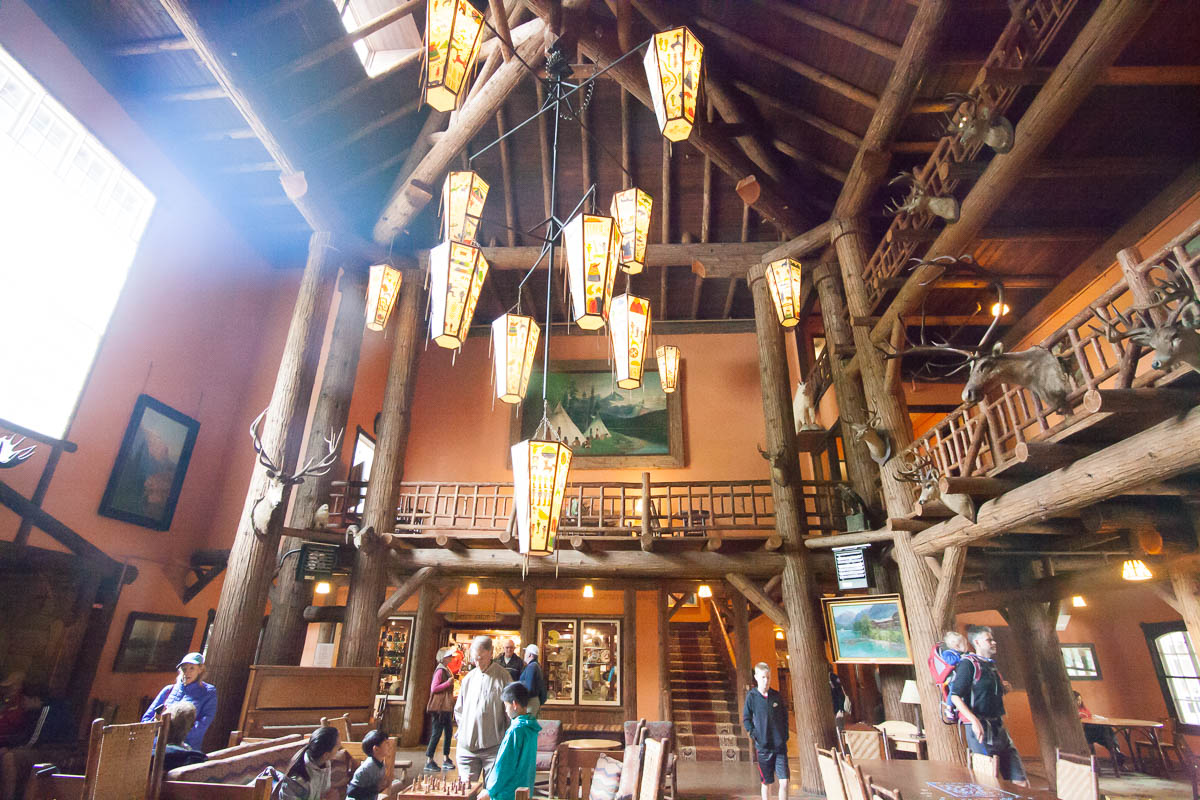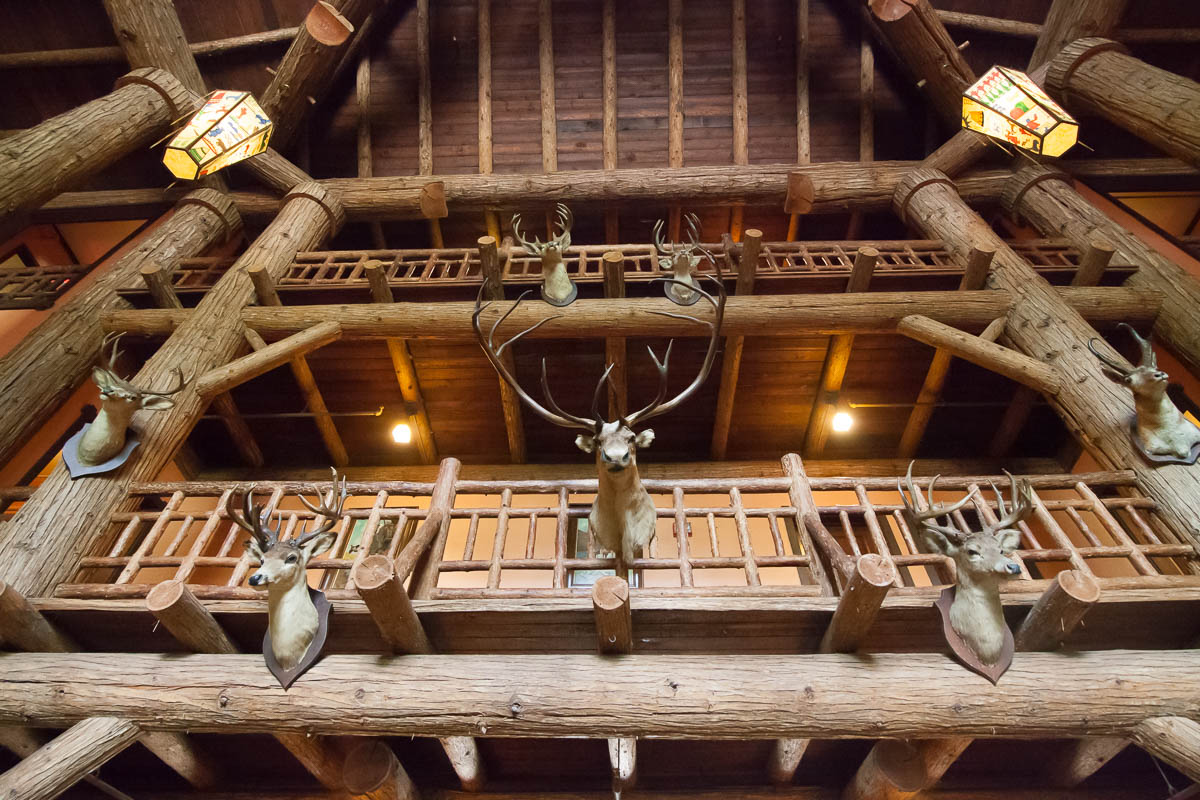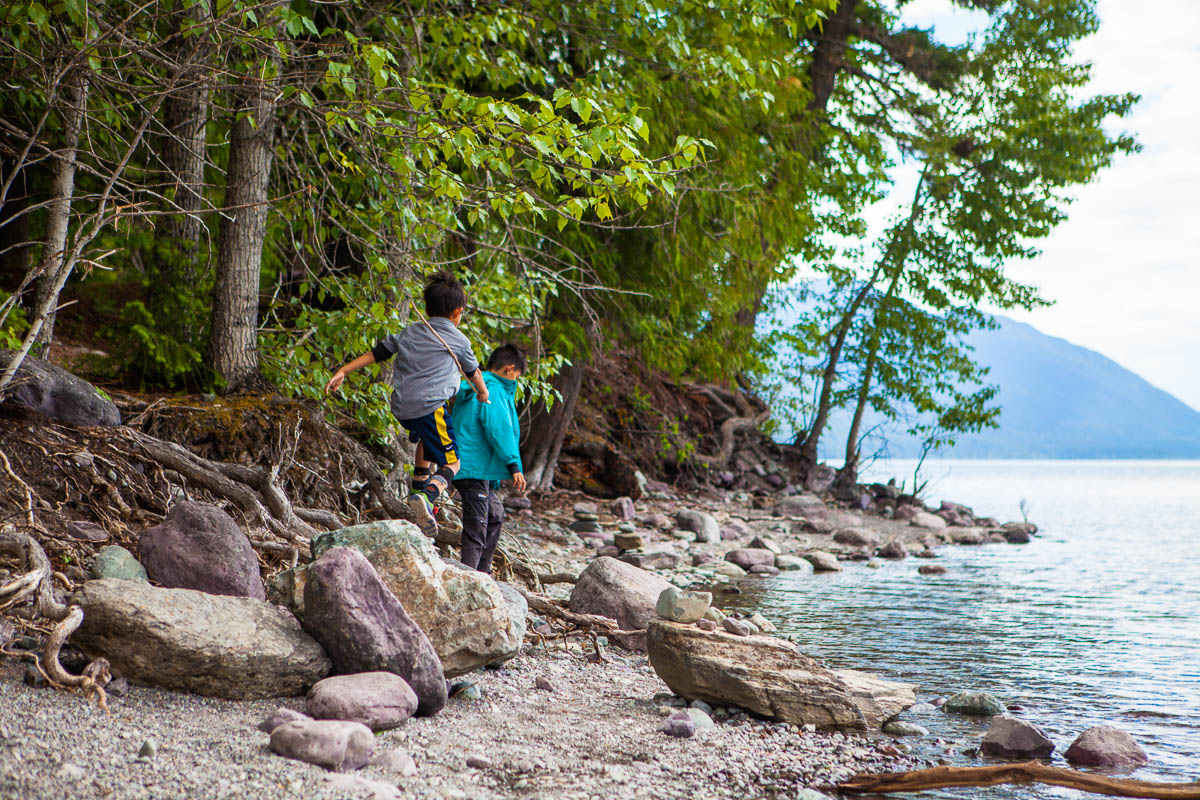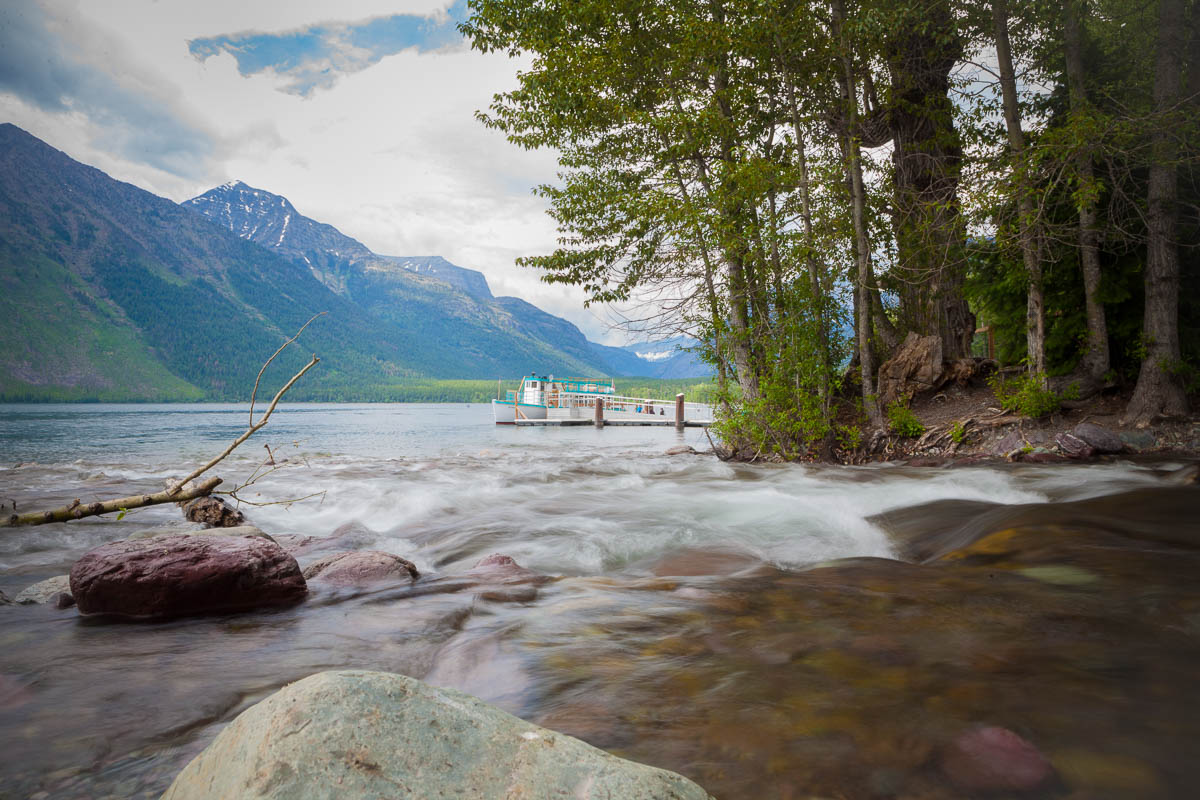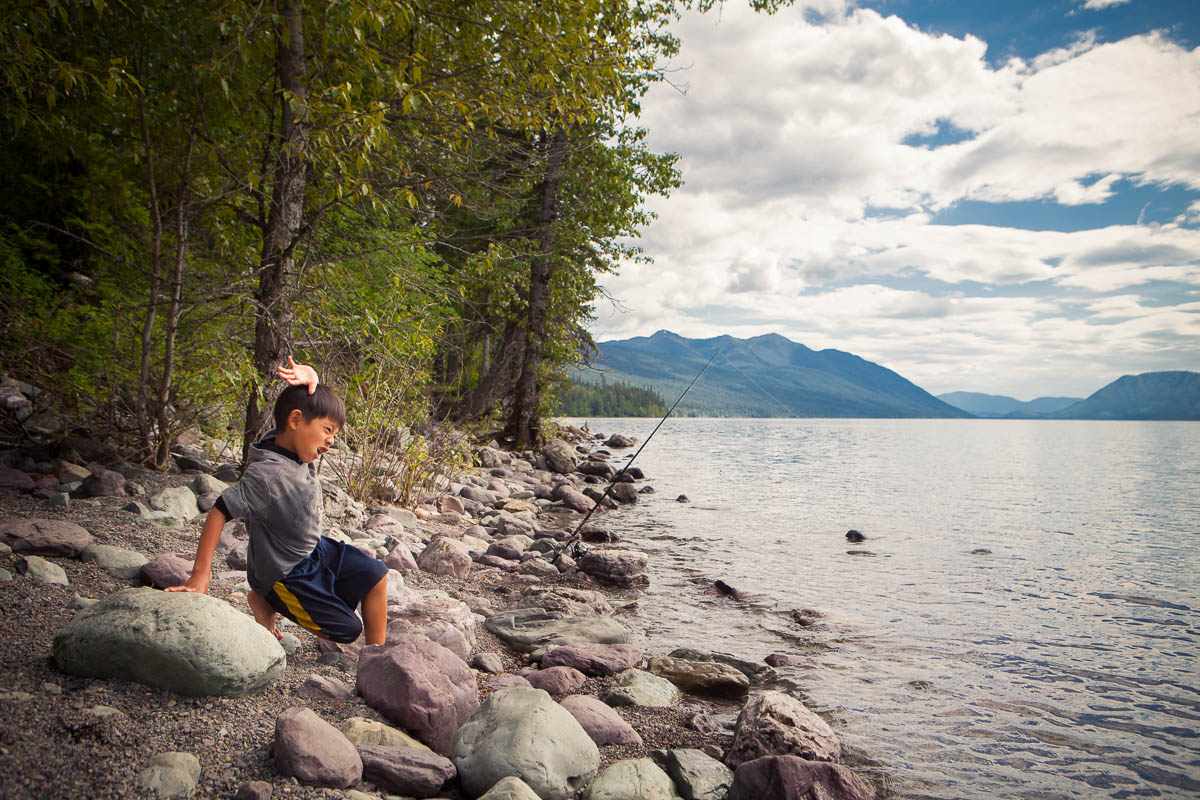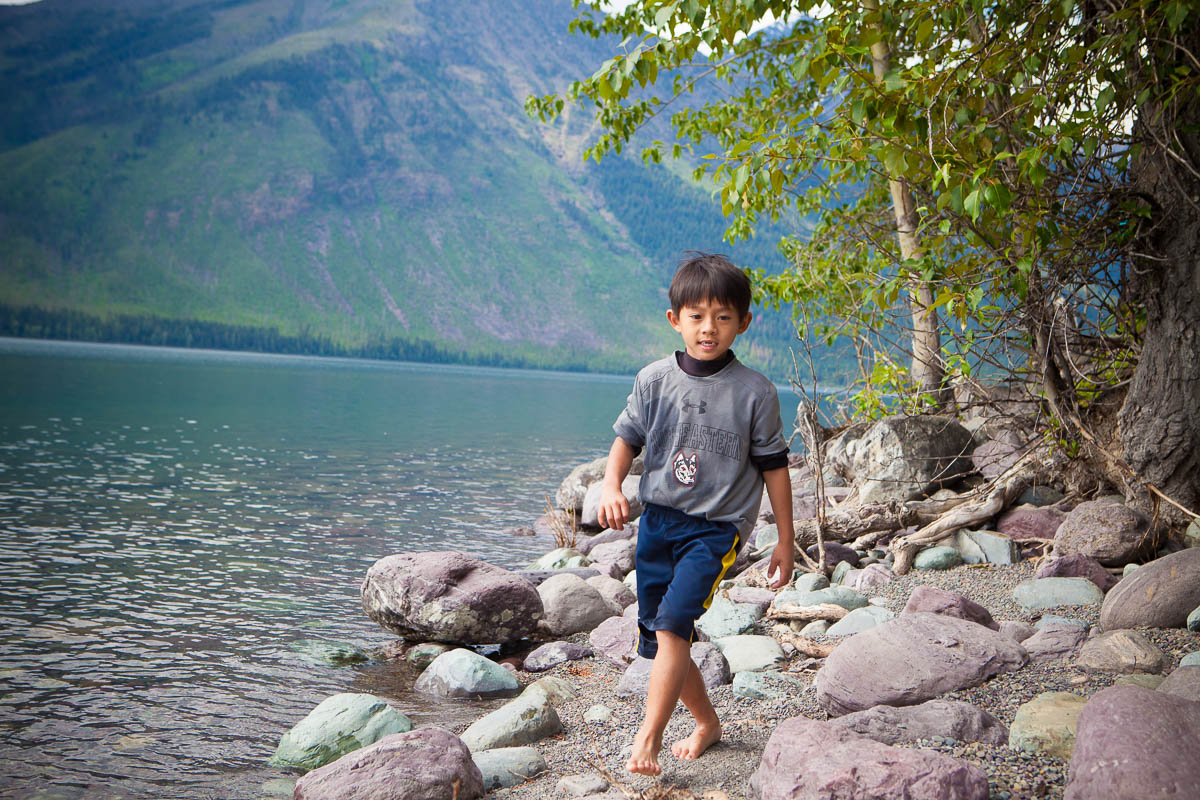 In the late afternoon we headed back and stopped along the way to soak up the scenery - WOW! I haven't seen this type of view anywhere else.
Day 5: Attempt at Bowman Lake; Whitefish - Splash at the Beach & Lunch Downtown
We had several locals tell us to spend a day at Bowman Lake, but the roads were so bad, our minivan didn't make it 2 miles before we had to turn back. That road is no joke!
Improvising... we headed to Whitefish, a beautiful town filled with nice restaurants, cafes, a brewery, shopping, etc. It was good for a long lunch. Whitefish Lake was awesome - we spent the morning at Whitefish Lake State Park to let the kids swim. There was a dock, swimming area, and a small rental shop.
Day 6: Grinnell Glacier Hike: When in Glacier Park, right?
Just before got to Many Glacier Hotel, we stopped off to appoint a pair of Jr. Rangers at the St. Mary's Ranger station.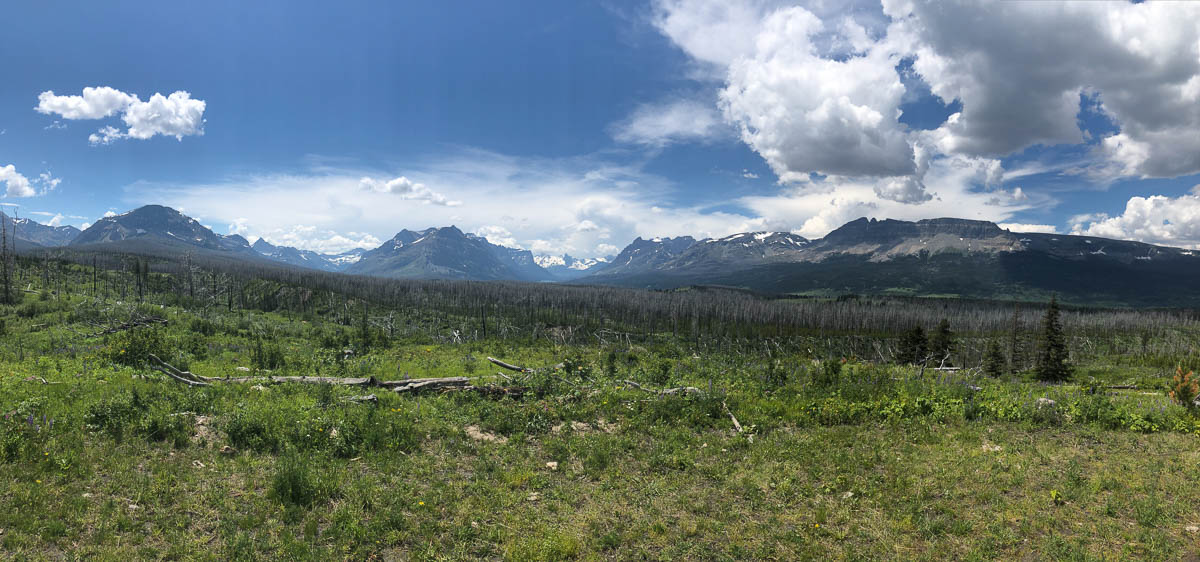 We wanted to see a glacier, but the only way is to hike or take a heli... or by car, you would need to head to Banff. Needless to say, we didn't quite see it, but the experience was still amazing.
The hike begins at the amazing Many Glacier Hotel which was majestically positioned within the mountains - reminded me of a Bond movie where he pulls up to some chalet in his Aston Martin. The hotel seemed awesome - had lunch and relaxed and hiked around the lake.
The hike could've been the highlight of our trip, but the full trip to see the glacier was WAY to long for two kids and two grandmas, so we aborted, especially after seeing signs for bears ;) You make your way around two lakes (we made it around one, then turned back), then start the real portion of the hike. They offer two water shuttles that book up quickly. If they do, just walk! I'm definitely heading back to Glacier for this hike another day.
Swiftcurrent Lake - Bears!!
Cheers to a great trip - we will be back!