I recently kicked off my new adventures in self-employment with a cross-country design trip to Charlotte, NC. Clients Eveline and Paul are planning an extensive renovation of a three-story Queen Anne Victorian. Wait, what, a Victorian? Yes, you read correctly, I am helping to design interiors for a Victorian style home. Not my typical midcentury modern work, but what I love about Eveline and Paul (among many things) is their love for modern aesthetic and bringing eclecticism into their home. They have spent the last several years in Amsterdam, The Netherlands, which has certainly honed their appreciation for clean lines and modernism. When they moved to Charlotte, they knew they wanted to incorporate modern into their next home.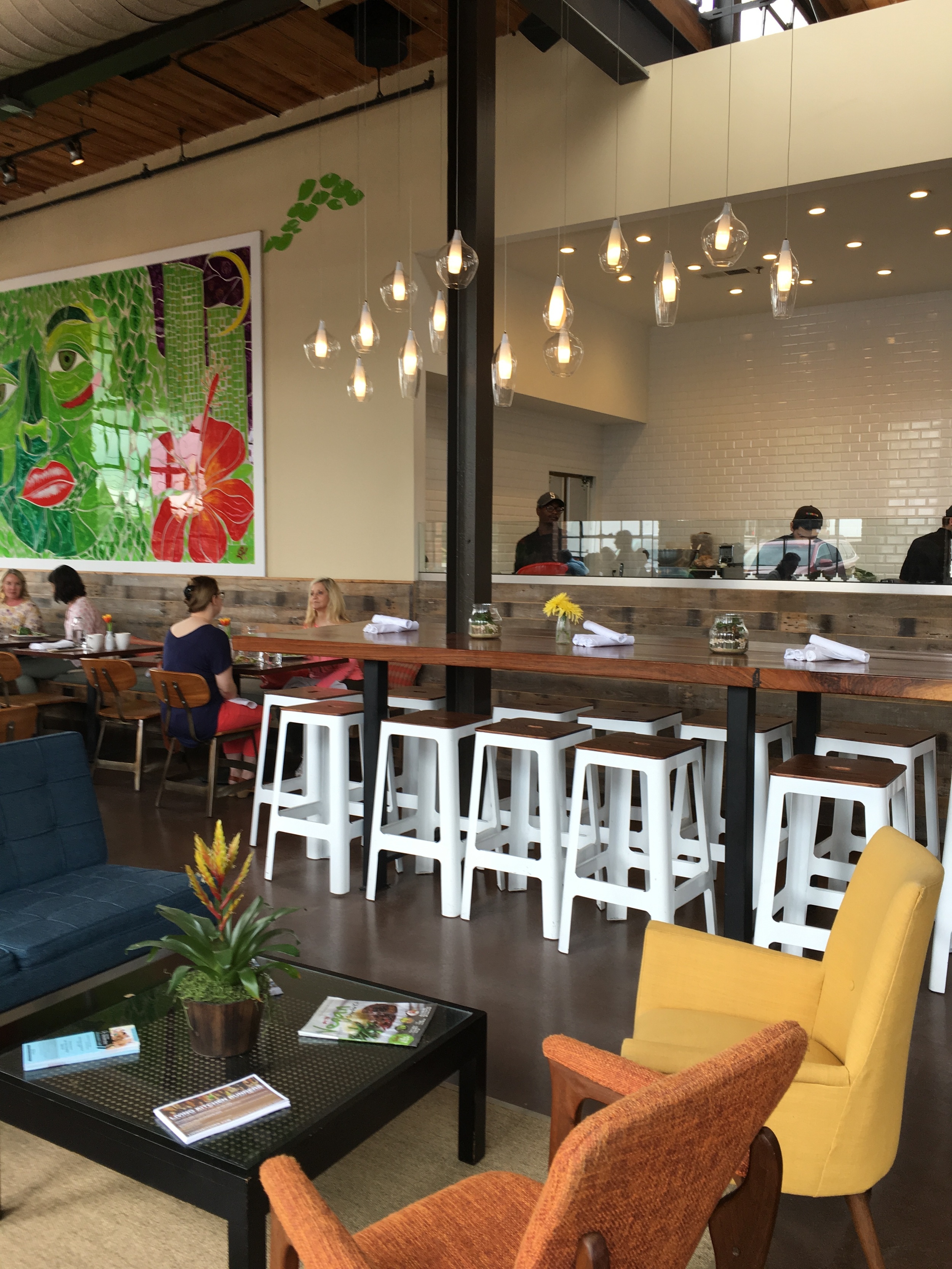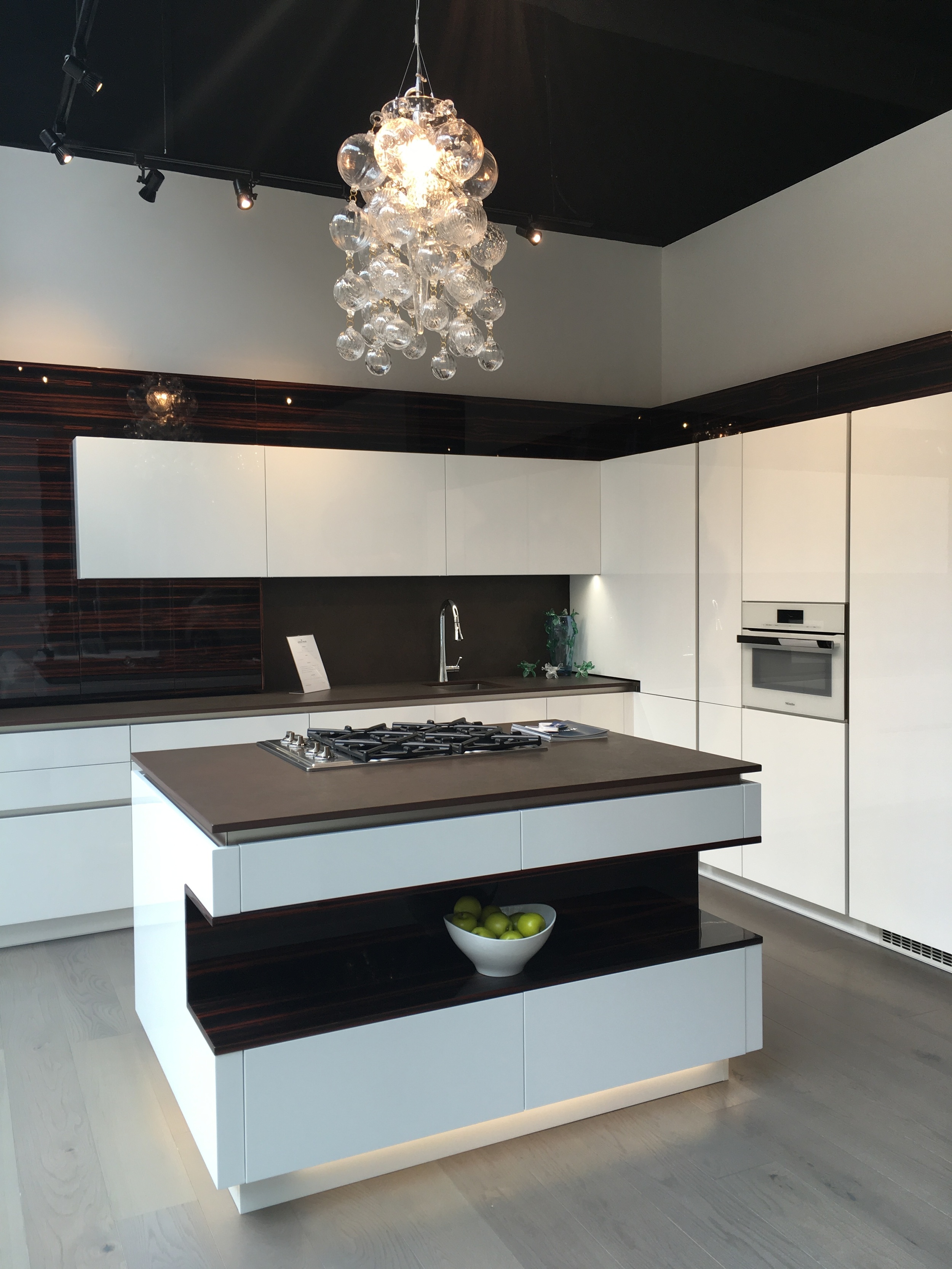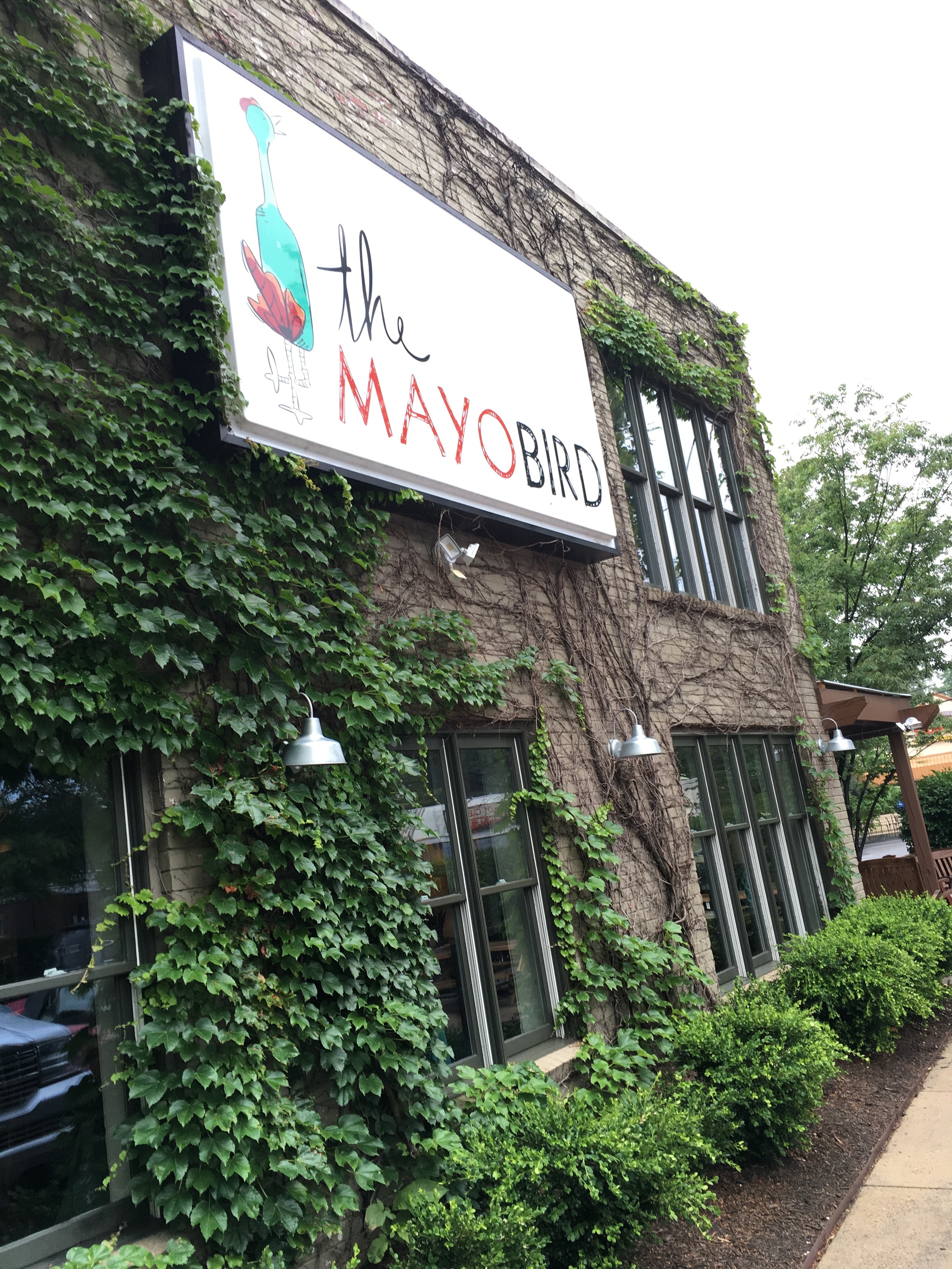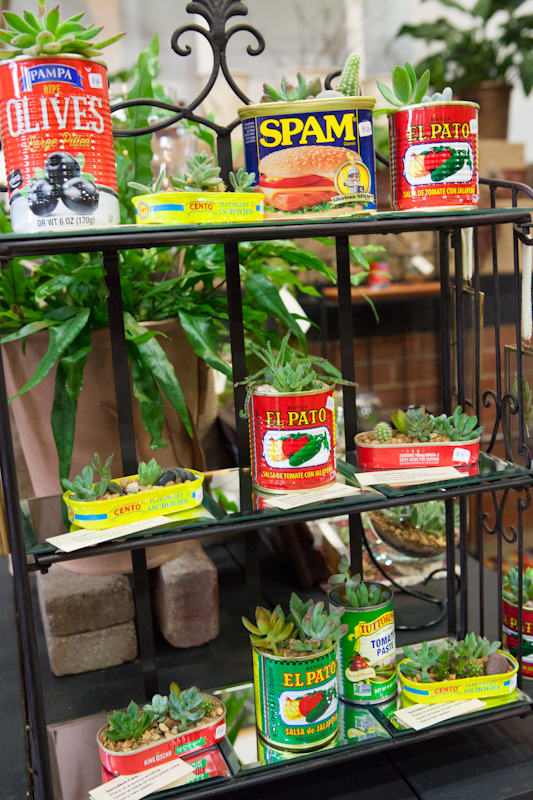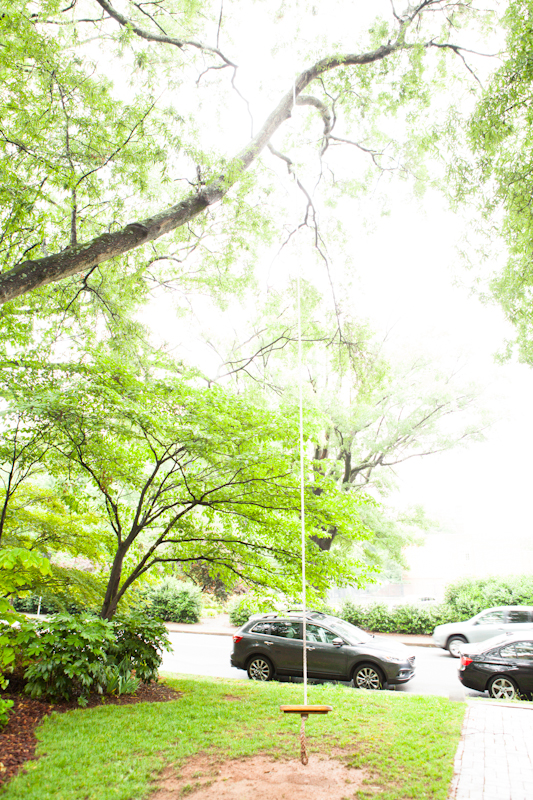 Day 1:
After a red-eye flight from San Francisco, I land in the morning and get whisked directly to breakfast at Luna's Living Kitchen. As someone with multiple food allergies (I won't bore you with the list) it was a treat to be able to have a delicious latte (almond milk for me) and a vegan cashew-based "Cannelloni" that was just as savory and creamy as its usual dairy laden version. The restaurant is located in an old warehouse building (like much of Charlotte) and despite my lack of sleep, the airy natural light, casual atmosphere and yummy eats were the perfect ingredients to re-energize for the day ahead.
First stop, Instyle, just blocks away in an area called The South End, where many of the design showrooms are located. They had a wonderfully curated assortment of modern and unique tile designs, including a range of beautiful natural stones. Instyle is owned by a Swedish designer and the showroom and selection certainly reflects European modern design sensibilities.
Day 2
Eveline had work to finish in the morning, so I took myself down to beyoga to stretch my achy body after the long flight. What a pleasant studio and great class; it's always daunting for me to try a yoga studio in a new city, but it was just the right place for me.
On the Design tour agenda for the day, the Hans Krug cabinetry showroom -- the go to in Charlotte (with Showrooms opening across the nation including NYC) for modern cabinetry. We reviewed detailed plans for the kitchen, wet bar, bathrooms and mudroom. I can't wait to see these designs come to life with our tile and materials selection.
We wrapped up the afternoon with a drink on the patio at The Common Market.
Day 3:
I also had work to catch up on, so when I asked where I might go for a few hours to work and have coffee and breakfast, I was immediately directed to Mayobird. Think "Friends" coffeehouse, plus wifi, sofas and some world famous chicken salad. Their chicken salad has been featured on the Food Network and now I can see why.
Next up, the Walker Zanger tile showroom. Another amazing assortment of tile selections. Their recycled glass tile installations really changed my thoughts on the average glass tile install. They also offer a number of midcentury modern appropriate designs that I hope to source for some of my clients back in California; I'm so glad they have a San Francisco Showroom too.
We ended the day with a Friday night happy hour at Bulldog Beer and Wine, then a hearty dinner at Mac's Speedshop, where I enjoyed my favorites: BBQ and classic southern sweet tea.
Day 4
We spent my last morning in Charlotte walking over to Atherton Market for local produce and artisan foods (from handmade Chinese dumplings to decadent apple tarts) and for their doggie to say hello to her fellow canine friends.
Lastly, a quick stop into Paperskyscraper -- for a few gifts to bring back home to the family. Good thing I had to get to the airport, otherwise I could have spent hours (and all my money) at this wonderful shop that sold everything from local cocktail bitters to the latest in design books and unique children's toys.
After a jam-packed few days of showroom visits, design planning sessions and a bit of local sightseeing, I was ready to get back home to my boys. Thanks Eveline, Paul and family for hosting me. Can't wait to see the transformation of your Modern Victorian and I am thrilled to be part of this special project!
Design Resources:
European cabinetry: Hans Krug
Restaurants + BARS + MARKET:
Vegan Restaurant & Cafe: Luna's Living Kitchen
Bulldog Beer and Wine

Mac's Speedshop
GIFTS & BOOKS:
Yoga:
BeYoga Dilworth